About Me
Rafael is an accomplished IT professional with over 20 years of software development experience, and is skilled at managing successful software development teams in an agile environment. He offers a unique combination of technical expertise, business acumen, project management, and IT leadership to consistently deliver to plan and bring value to an organization.
Email:
rafaelvandyke@gmail.com
From:
St. Augustine, Florida
Currently Live:
Atlanta, Georgia
Certifications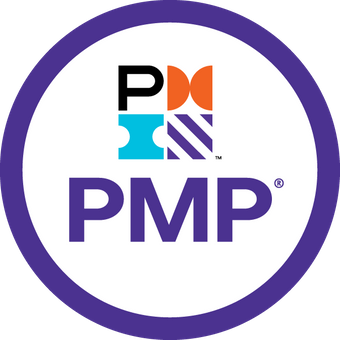 Project Management Professional (PMP)®
Project Management Institute (PMI-ATL)
Date Earned: November 2017
Certfication Number: 2108523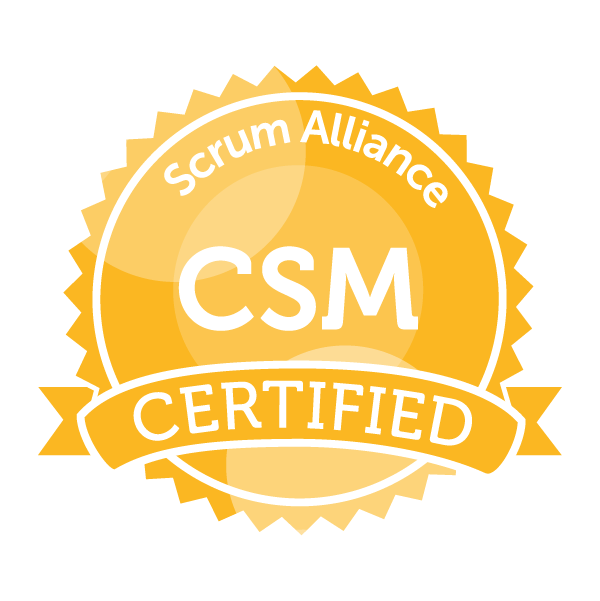 Certified ScrumMaster (CSM) ®
Scrum Alliance®
Date Earned: November 2018
Member Number: 864304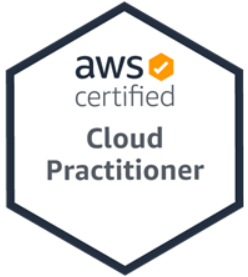 AWS Certified Cloud Practitioner
Amazon AWS
Date Earned: March 2020
Validation Number: 8HZ0FB22GJV41Y9J
Work Experience
Workday
Nov 2020 - Current
Senior Manager, Application Development for Student Services
Provides leadership, direction and guidance for software development team responsible for building and maintaining features of the Workday Student Systems. Including coaching, mentoring and support to the direct report staff in both technical and non-technical issues including high productivity, career growth and personal development.
Paramount
Mar 2016 - Nov 2020
Manager, Application Development
Manages the activities of the application development staff in support of the CBS Television Distribution project initiatives - including forecasting, time tracking, vacation planning, goal setting, employee evaluation and career development.
Key Property Services
Oct 2012 - Mar 2016
Director of Application Development
Manage team of software developers of all different levels in an agile environment. Roles include mentoring, training, and other tasks that lead to a high performing development team.
Ovations Management Solutions
Jan - Oct 2012
Lead Software Developer
Contributed towards new design, development and ongoing maintenance of Ovations' primary application and all supporting applications. An average of 60% of time spent coding. Managed off-shore development team and actively participated in process, design and architectural discussions.
Learning Tree International
Jan 2005 - Nov 2012
ASP.NET Instructor
Taught multi-day hands-on training to technology profession nationwide (online and in the classroom), covering curriculums on ASP.NET, Microsoft MVC, WCF, jQuery, and AJAX.
TeleMed
Aug 2009 - Dec 2011
Lead Web Developer
Led web development of new HIPAA-compliant product offerings that provides cloud-based medical answering solutions to medical facilities nationwide. Led development of new web solutions that provided customers access to their patient records and other common features, which reduced inbound calls to their call center for routine information.
Magenic Technologies
Feb 2008 - Aug 2009
Lead Software Developer
Responsible for providing superior .NET development and consulting for its external customers. Assisted Turner in building a custom SharePoint application using custom web parts and ASP.NET to help streamline their new show approval process. Assisted BeavEx, Inc. to convert a VB6 application to a .NET Window Forms application that uses CSLA 1.5 with SQL Server 2000 on the backend.
Professional Skills
Agile Leadership • Certified ScrumMaster
HTML • CSS • JavaScript • Web Design
Web Programming • Visual Studio
.NET Framework • C# • MVC
Relational Databases • SQL Server
NoSQL Databases • MongoDB
Cloud Computing • AWS Certified Cloud Practitioner
IT Management • Team Development
in years
Education
Master's Degree
Graduated 2016
Master of Business Administration - IT Management
Western Governors University
WGU is an ACBSP accredited, nonprofit, online university - with support from companies such as Microsoft, Dell, Oracle, Hewlett-Packard, and many other enterprise organizations. Their MBA-IT Management program includes coursework in key areas including leadership, project management, IT strategic solutions, and financial management.
Bachelor's Degree
Graduated 2014
Bachelor of Science - IT Management
Western Governors University
WGU remains the only institution offering competency-based degrees at scale, creating a model other colleges and universities are increasingly striving to replicate.The B.S. Business Administration degree program in IT Management includes coursework in key areas including management and leadership, business, networks and security, and information systems management.
References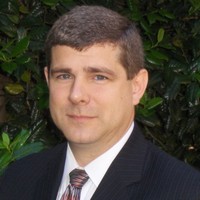 Todd L.
IT Director
Rafael Van Dyke is one of the most dedicated professionals through his work at Magenic. He is a very good team player with a very strong problem solving skills. Detail oriented expert, a person you can trust when you want to be sure that important tasks will be completed in a systematic and precise way. He is an extremely smart developer and gifted professional. I have also had the pleasure to attend one of Rafael's ASP.NET training classes. He is a skilled teacher and excellent in conveying new and complex topics. I would have no hesitation to putting Rafael in charge of any IT project and I would be thrilled to work on any project with him. W.G. Ryan
Data Scientist
I only got to know Rafael a short time before I had a job switch, but he made a really strong impression. The office consensus is that not only do clients love him, he's a lot of fun to work with. And after doing a quick introduction for him and some folks at Microsoft, I'm still hearing incredibly feedback about his performance as a subject matter expert. Many people in IT have strong technical skills but it's much more rare to find people who are really strong technically, enjoyable to work with and well versed in talking geek or talking in layman's terms. Rafael does all of the above.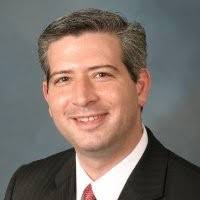 Michael K.
CTO
Rafael is one of the best employees I have every had and was a pleasure to work with everyday. He is detail oriented, respectful to others and truly a professional. I would recomend working for Rafael as he invest in others and I would recomend hiring Rafael as the return you get from him is always 10 fold what you put in. I would trust him to handle my mother's business as well as my largest customers. 4 Stars!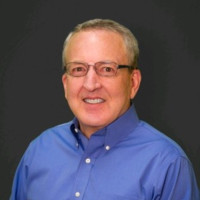 Ned K.
Developer
Rafael is a great leader, team builder and mentor - truly one of the best I have ever worked with. He has a very strong technical background as well as a strong understanding of how the business works. He also has a natural ability to build relationships throughout the company and consistently seeks input from stakeholders, users, departmental leaders, and development team members while striving to insure that the best possible product is delivered. I would frequently rely on his advice in each of these areas.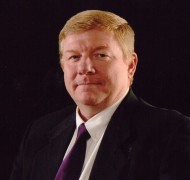 Eric W.
Manager
As our senior developer at Apogee Interactive, Rafael put into place several improvements to our development process that directly lead to increased sales, decreased software errors, and an overall enhancement in development efficiency. Rafael established himself as the leader of the software development group and worked unselfishly to improve the skills of all of our developers. All of the developers who reported to Rafael benefited greatly.